Eve Returns As Singer After Four Years Off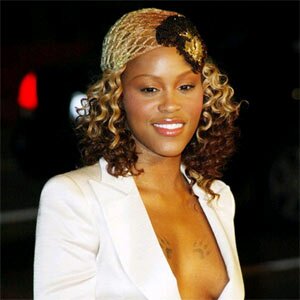 After four years off of the music scene and making a career in movies and the fashion industry, Eve is now expected to be back not as just a rapper, but as a singer.
She's currently working between labels with the hip-hop beat man Swizz Beat's Full Surface Records and Dr. Dre's Aftermath Entertainment. The album is expected to be due out at the end of the year.
"I haven't been out in four years," Eve explained during a break from New York's Fashion Week activities. "There are a lot of different things going on now. I come from hip-hop, so it's definitely going to be hip-hop, but I am singing for the first time on this album."
Eve states that she's ready to flex her skills and get her vocals to working. The song she's most excited about is the one with the Neptunes. It'll be the first song she entirely sings without dropping any rhymes.
"I did a song with Pharrell where I sang the whole song, which is something the label has always wanted me to do in the past," she said. "But I never had the courage to do it. Now I felt like I'd take the gamble because it is the fourth album, and why buy my album if you're going to hear the same thing you heard three years ago?"