Eve Knows How To M.A.C.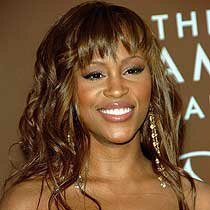 M.A.C. Cosmetics has chosen hip-hop rapper Eve as their lastest spokeswoman for its HIV campaign. Eve has joined Debbie Harry (Blondie) and Lisa Marie Presley to promote M.A.C.`s Viva Glam VI.
All sales received from the Via Glam lipstick will be donated to the M.A.C. AUDS Fund, which is an organization which supports women, children and men affected by AIDS and HIV around the world.
It was also announced that the funds $6 million in grants will go to 12 organizations which provide crucial help to those living with the virus.
Since 1994 the organization has raised more than $70 million.