50 Cent Producing New Album For LL Cool J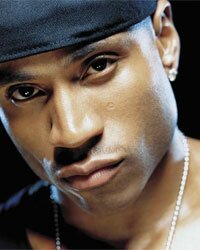 Five months ago LL Cool J released his self-titled album Todd Smith under his longtime label Def Jam. LL Cool J says this will be his last album with Def Jam.
"For me, I needed to go and work with somebody who really had my best interests at heart," he said.
Is LL Cool J receiving what his heart desires from the G-Unit crew since it seems as though they have created a tite knited bond recently.
No word on the title of the album or the release date.