Three 6 Mafia Set To Release New Album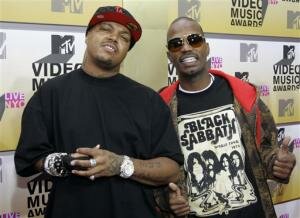 Memphis based rappers Three 6 Mafia will be dropping their new album in December 2006. The album is said to have guest appearances from Lupe Fiasco, Paris Hilton, and Justin Timberlake.
"We've got some tracks. We're still working on it. We're just trying to make sure we get the right single and the right songs that people like and can dance to. It's gonna be the same hustle. If it's not broke we're not trying to fix it. We just work and stick to our same roots, but I think our sound went mainstream as is. We're the same old dudes, still doing the same thing and still grinding", says Juicy.