Sticky Fingaz Making Movie with Lead Actors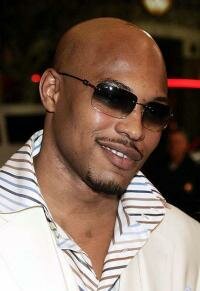 Known for his rap career as a member of the hip-hop group Onyx, Sticky Fingaz aka Kirk Jones has been making his appearance on a stream of movies such as House of the Dead II, Doing Hard Time, The Shield, CSI and now the lead character Blade in the new TV series "Blade" which was picked up by Spike TV.
Currently Sticky Fingaz is trying it at producing and writing with his latest works "A Day in the Life," a movie that consists entirely of rap dialogs which some would compare to a movie musical.
"I do music and I do movies," he explained at last month`s BET Awards. "So I just merged the two together, like gumbo."
He will also play a major role in the film. "I'm starring in it alongside Michael Rapaport, Omar Epps, Mekhi Phifer, Bokeem Woodbine, Fredro Starr, Clarence Williams III, Robert De Niro's daughter Drena — it's crazy," he said.
At last, the rapper has reunited with Onyx and is working on their new album, Black Rock, due out in early 2007. There are plans to release "10 Years of Videos, History and Violence," a DVD of 17 of their videos and bonus features like additional performances, a karaoke function and behind-the-scenes footage shot between 1992 and 1998.