27 Years Later, Run DMC Lawsuit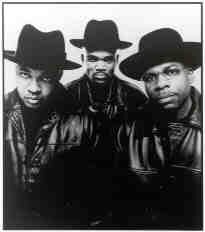 A Rock band that went by the name The Knack is making a claim 27 years later for a lawsuit involving the rap group Run DMC. The Knack claims that Run DMC used an unlicensed sample of the rock group's 1979 hit "My Sharona" in the Run DMC song, "It's Tricky" which was released sometime in 1986.
Whether or not if the lawsuit will be acknowledged is unknown, but 27 years later is quite a long to come and make claims to a song which made it top on the charts.
The suit was filed in Los Angeles last week. The suit name the members of the rap group, the suit names their management, producers, publishers and record label, and seeks damages and attorneys' fees. The suit claims the co-writers of the song only recently found out that the song used the riff.