Beyonce and Jay-Z Said To Wed In November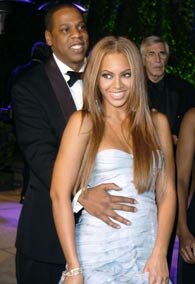 Beyonce Knowles and Jay-Z is to said to be marrying sometime in November.
Sources say the wedding will take place on the Caribbean island of Anguilla and will cost around $3 million for the ceremony while $300,000 will be spent on Beluga caviar.
Sources also say that Beyonce has been telling friends it will be 'the wedding to end all weddings'.
It is also stated the Beyonce's manager and father, Matthew Knowles, has not given his blessing to the wedding due him not approving of their relationship and not being good for her image.
While news has speculated that their will be a wedding, Beyonce has been denying such claims.